Bay Windows Replacement in Sugarland TX
The Best replacement windows in Sugarland
Limited Time Offer: Buy 1 Window, Get 1 Window at 50% OFF
Bay windows, with their unique protruding design, create an enchanting vista in any room. Our team takes pride in crafting these windows, offering a panoramic view that not only enhances the external facade of your home but also adds depth and character to your interior spaces.
These windows are celebrated for their ability to brighten up rooms with natural light, provide expanded views of the outdoors, and create additional space that can be utilized in various creative ways. Whether it's a cozy reading nook or an extra storage area, the versatility of bay windows makes them a valuable addition to any home.
In terms of size and dimensions, bay windows from our collection come in various standard sizes. However, our team is adept at customizing these dimensions to fit the specific needs of your home in Sugarland, TX, ensuring a perfect integration with your home's architectural style.
Caring for your bay windows is a breeze. Regular cleaning with a soft cloth and mild detergent keeps them sparkling. Occasional checks for seal integrity and hardware functionality ensure they remain in top condition, maintaining their beauty and efficiency over time.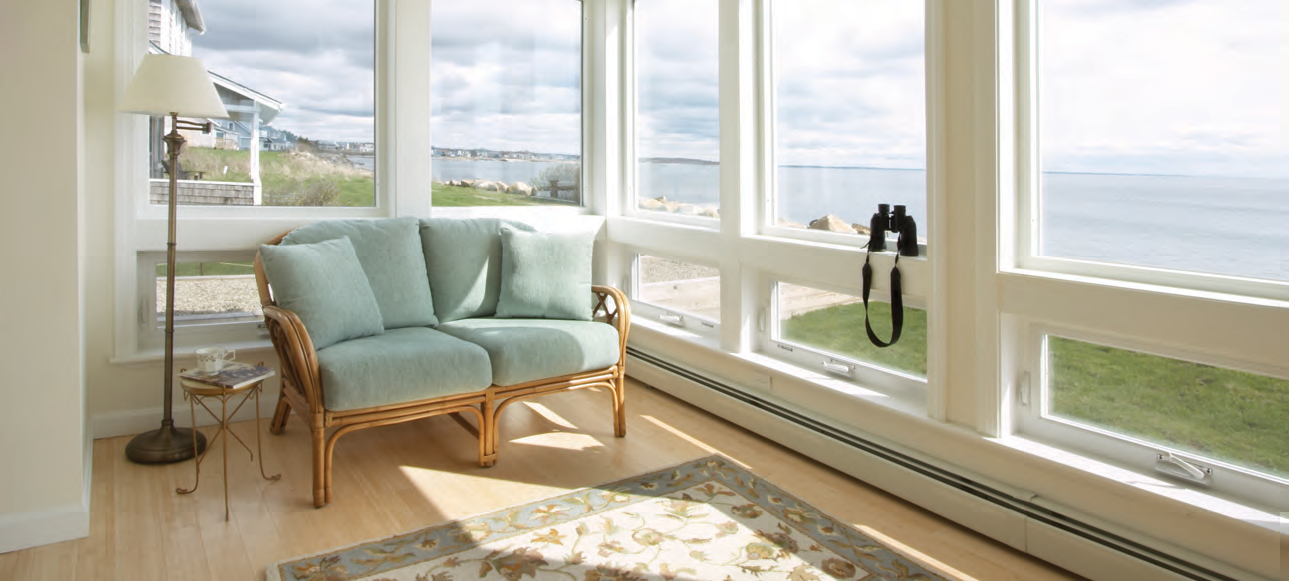 Diverse Elegance of Bay Windows: A Guide by Window Replacement Sugarland
At Window Replacement Sugarland, we understand that every home has its own unique charm. That's why we offer an array of Bay Window types, each with its own character and appeal. Dive into our comprehensive guide to find the perfect match for your home.
Bow Bay Windows, a signature offering from our team, create a gentle curving appearance. Ideal for modern homes, they add an elegant touch while allowing ample natural light and panoramic views.
The classic Box Bay Window is a timeless choice for those seeking a blend of traditional and contemporary styles. Our designs ensure a striking addition to your home, offering both space and aesthetic value.
Circle Top Bay Windows, a unique selection at Window Replacement Sugarland, offer a majestic arch design. Perfect for adding a touch of sophistication, they transform any room into a picturesque space.
Oriel Bay Windows are known for their elevated design, adding an artistic flair to exteriors. Our team ensures these windows not only enhance your home's façade but also provide a cozy interior nook.
Canted Bay Windows, featuring a flat front and angled sides, are a classic choice. These windows, crafted by our experts, are perfect for adding depth and dimension to your home's architecture.
Projected Bay Windows extend outward from the wall, creating additional interior space. Our designs maximize both style and functionality, making them a popular choice among homeowners.
Mullioned Bay Windows, with their distinctive framework, offer a traditional aesthetic. Our team ensures these windows add character while allowing for a fusion of light and style.
Compound Bay Windows combine different window styles for a unique look. At Window Replacement Sugarland, we customize these to create a focal point that is both stunning and practical.
Cathedral Bay Windows bring a touch of grandeur with their arched design. These windows, crafted by our artisans, are perfect for adding a dramatic element to your home.
Trapezoid Bay Windows offer a contemporary twist with their angular design. Our team at Window Replacement Sugarland ensures these windows add a modern edge to any property.
Hexagonal Bay Windows, a geometric marvel, offer a 360-degree view. Our designs ensure that these windows are not just visually appealing but also functional, providing exceptional ventilation and light.
Venting Bay Windows, a practical choice, offer both beauty and functionality. Our team ensures these windows enhance air circulation while maintaining the aesthetic integrity of your home.
In choosing the right Bay Window type, Window Replacement Sugarland stands as your trusted partner. With our expertise and diverse options, your journey towards a more beautiful and functional home is just a window away.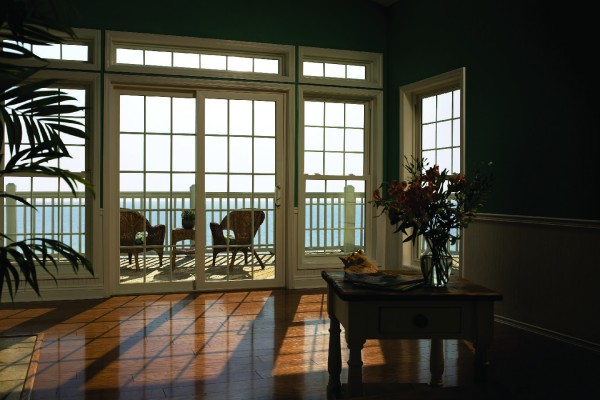 Frequently Asked Questions About Our Bay Window Replacement in Sugarland, TX
Embarking on a window replacement project often comes with questions. We've gathered the most common inquiries about our Bay Window services to provide you with detailed insights and peace of mind in your decision-making process.
Ready to transform your home with stunning bay windows? Connect with us at Window Replacement Sugarland and take the first step towards enhancing your living space. Our expert team is here to guide you through every step, from selection to installation.
Reach out today and let us help you bring your vision to life. Your dream windows are just a call or click away!