Casement Windows Replacement in Sugarland TX
The Best replacement windows in Sugarland
Limited Time Offer: Buy 1 Window, Get 1 Window at 50% OFF
Casement windows, known for their side-hinged design, offer an elegant and functional addition to any home. Our team at Window Replacement Sugarland expertly crafts these windows, ensuring they not only bring a classic aesthetic but also meet the modern-day needs of versatility and style.
The benefits of installing casement windows are plentiful. They provide excellent ventilation, allowing you to harness the natural breezes of Sugarland, TX. With their easy-to-operate mechanism, they are perfect for hard-to-reach areas, and the tight seal when closed offers superior energy efficiency, helping to reduce your energy costs.
In terms of size and dimensions, our casement windows are available in a variety of options. Whether you require a standard size or a custom fit for unique spaces, we can accommodate your needs, ensuring a seamless integration with your home's architecture.
Maintaining your casement windows is straightforward and low-effort. Regular cleaning with a soft, damp cloth and mild detergent will keep them looking new. The occasional lubrication of hinges and locks will ensure smooth operation for years to come.
Elevate Your Home with Versatile Casement Window Styles from Window Replacement Sugarland
At Window Replacement Sugarland, we understand that every home has its unique story and style. That's why we offer a diverse range of casement window styles, designed to complement and enhance the character of your home. Dive into our collection and find the perfect casement window style that resonates with your home's aesthetic.
Traditional Casement Window Style
Traditional casement windows embody a timeless charm. Our team crafts these with classic designs and fine detailing, ensuring they seamlessly integrate with homes that cherish a sense of history and heritage.
Contemporary Casement Window Style
For homes that revel in the present, our contemporary casement windows are the ideal choice. Featuring clean lines and minimalist design, they bring a fresh and modern look to any living space.
Modern Casement Window Style
Modern casement windows from our collection boast sleek designs and advanced functionality. They are perfect for homes looking to combine aesthetic simplicity with the latest in window technology.
Rustic Casement Window Style
Rustic casement windows add a touch of country charm. Our designs use natural textures and warm tones, making them perfect for homes that favor a cozy and inviting atmosphere.
Colonial Casement Window Style
Colonial casement windows capture the essence of historical elegance. Their symmetrical design and classic grid patterns are a nod to the architectural traditions of the past.
Victorian Casement Window Style
Our Victorian casement windows are all about ornate details and historical richness. They are the perfect match for homes seeking to capture the opulence and grandeur of the Victorian era.
Minimalist Casement Window Style
Minimalist casement windows, characterized by their simple and uncluttered design, are ideal for homes embracing modern minimalism. Their understated elegance makes them a versatile choice for various architectural styles.
Mediterranean Casement Window Style
Mediterranean casement windows are designed to evoke the warmth and vibrancy of the Mediterranean region. Their distinct design features make them a stunning addition to homes with a sunny and relaxed ambiance.
Craftsman Casement Window Style
Craftsman casement windows reflect the handcrafted quality and attention to detail typical of the Craftsman style. They are perfect for homes that value artisanal craftsmanship and organic materials.
In choosing the right casement window style with Window Replacement Sugarland, you're not just selecting a window; you're choosing a piece that complements and enhances your home's personality.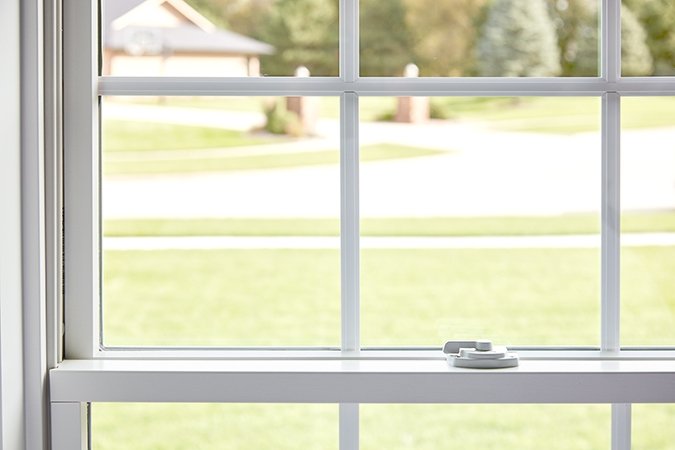 Frequently Asked Questions About Our Casement Window Replacement in Sugarland, TX
When it comes to updating your home with new windows, questions are bound to arise. Our team has compiled and answered the most frequently asked questions about our casement window replacement services to guide you through your decision-making process.
Interested in enhancing your home with our top-quality casement windows? Contact Window Replacement Sugarland today. Our dedicated team is ready to assist you in selecting the perfect windows for your home and guide you through every step of the process. Let us help you make your home more beautiful, energy-efficient, and secure.
Reach out now to begin your home transformation journey.