Entry Doors Replacement in Sugarland TX
The Best replacement windows in Sugarland
Limited Time Offer: Buy 1 Window, Get 1 Window at 50% OFF
In the realm of home aesthetics and security, the entry door plays a pivotal role, and at Window Replacement Sugarland, we understand this profoundly. Our range of entry doors is not just about creating a first impression; it's about combining beauty, durability, and innovation. With a selection of materials, from classic wood to modern fiberglass, and styles, from elegant single doors to grand double doors, we cater to every homeowner's taste and architectural style.
The benefits of choosing our entry doors are manifold. Firstly, they provide enhanced security, safeguarding your home with robust materials and advanced locking mechanisms. Secondly, our doors are energy efficient, designed to insulate your home effectively, thereby reducing heating and cooling costs. Lastly, they significantly boost curb appeal, potentially increasing your home's value with their striking designs and superior craftsmanship.
In terms of size and dimensions, customization is key. Our doors are tailored not only to fit the exact measurements of your doorway but also to reflect the character of your home, ensuring a seamless blend of form and function.
Maintaining our entry doors is straightforward, ensuring they remain as welcoming and secure as the day they were installed. Regular cleaning with mild soap and water, along with periodic hardware checks, keeps them in pristine condition.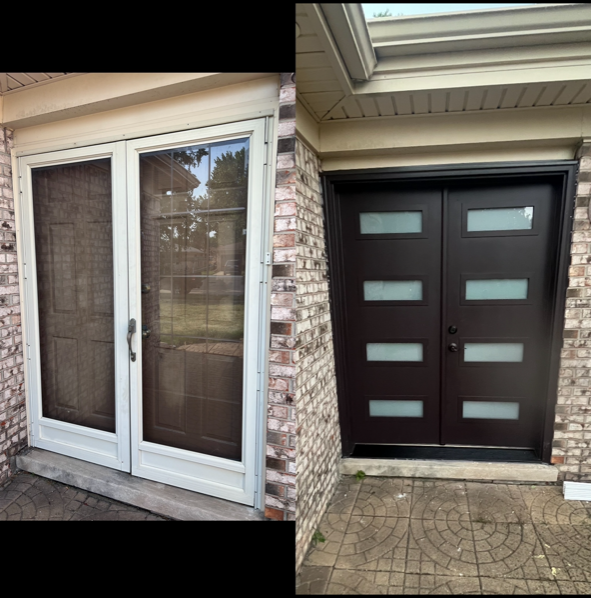 Elevate Your Home's Entrance with Diverse Entry Door Styles from Window Replacement Sugarland
At Window Replacement Sugarland, we recognize that the entry door is more than just a gateway to your home; it's a statement of style and personality. Our extensive range of entry door styles is designed to meet diverse aesthetic preferences and functional requirements. Let's explore the various styles that can transform the entrance of your home.
Single entry doors are a classic choice, offering simplicity and elegance. Our single doors come in various materials and finishes, ensuring they fit seamlessly with your home's architecture and design theme.
Double entry doors provide a grand and luxurious entrance. Perfect for larger homes, they not only enhance curb appeal but also offer practical benefits, such as easier moving of large items.
French entry doors add a touch of sophistication and charm. Known for their glass panels and traditional design, they allow natural light to flood in, creating a warm and welcoming entrance.
Sliding entry doors are a contemporary choice, ideal for modern homes. Their space-saving design is perfect for connecting indoor spaces to patios or gardens while offering unobstructed views.
Dutch entry doors, with their split design, offer versatility and quaint charm. They allow you to open the top half for ventilation while keeping the bottom closed for security.
Bi-fold entry doors are a stylish and functional option for homes looking for an expansive and seamless transition between indoor and outdoor spaces. They fold back, creating wide-open entrances.
Louvered entry doors offer a unique blend of privacy and ventilation. Their angled slats allow air flow while keeping the interior hidden, perfect for hot and humid climates.
Louvered entry doors offer a unique blend of privacy and ventilation. Their angled slats allow air flow while keeping the interior hidden, perfect for hot and humid climates.
Panelled entry doors provide a classic and timeless look with their raised or recessed panels. They come in various designs, fitting perfectly with both traditional and modern homes.
At Window Replacement Sugarland, our range of entry door styles offers something for every homeowner. Whether you're looking for a traditional or modern look, our doors are sure to enhance the beauty and functionality of your entrance.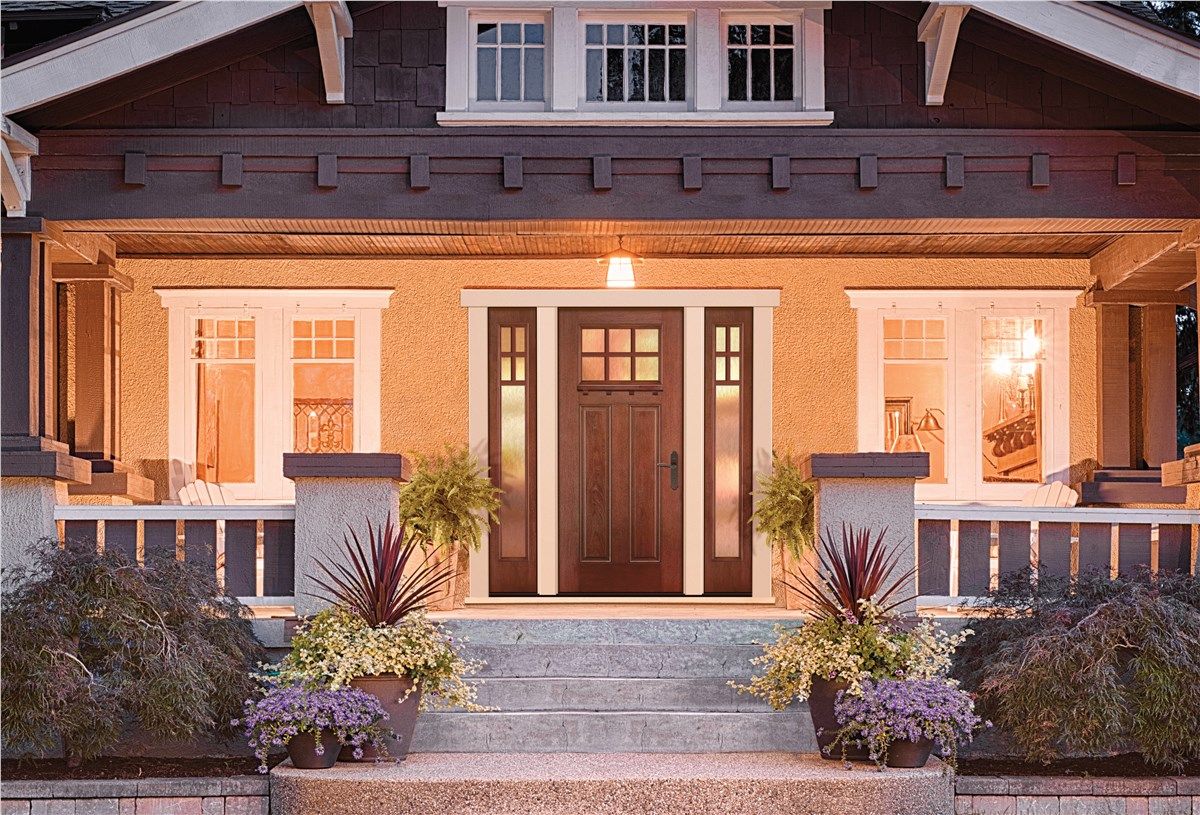 Frequently Asked Questions About Our Entry Doors Replacement in Sugarland, TX
When it comes to enhancing your home with a new entry door, questions are natural. Here are detailed answers to some of the most common queries we receive about our entry door replacement services in Sugarland, TX.
Looking to enhance your home with a new entry door? Reach out to Window Replacement Sugarland today. Our team is dedicated to providing you with the highest quality doors and expert installation services. Let us help you make a lasting impression with a beautiful, secure, and efficient entry door. 
Contact us now for a consultation and take the first step toward transforming your home's entrance.