Door Installation Sugar Land TX
Our Comprehensive Door Installation Solutions for Sugar Land, TX
Our professional door installation solutions encompass various door types, from interior to exterior doors. Each installation is executed with a meticulous eye for detail, a firm grasp of craftsmanship, and an unwavering commitment to quality.
Design a sturdy yet aesthetically pleasing entry door that elevates your property's visual appeal and amplifies its security measures and energy conservation. Our proficient team, wielding years of experience, specializes in fitting these versatile entry doors with precision, ensuring they form the perfect welcoming gateway to your home or office.
Impact doors are formidable shields engineered to brave the harshest weather conditions. When professionally installed by our seasoned team, these doors are the ultimate protective barrier, safeguarding your Sugar Land property and providing safety and peace of mind.
Patio doors provide a serene and enchanting transition from indoor comfort to outdoor tranquility. Our team delivers expert patio door installation, transforming your patio or deck into a picturesque extension of your living space.
In Texas, the need for storm doors is not a luxury but a necessity. Armed with extensive expertise, our team masterfully installs storm doors, reinforcing your home with an added layer of resilience against inclement weather while maintaining your home's aesthetic charm.
The front door is the architectural handshake of your home, setting the tone for your entire exterior design. Our adept team installs front doors that impeccably balance aesthetics and functionality, leaving a lasting first impression and a welcoming facade for guests and residents alike.
Sliding Door Installation
Imagine a sliding glass door that offers effortless access to your patio or balcony while infusing your home with a contemporary charm. Our expert team capably installs these doors, transforming your spaces into an open, inviting oasis that melds indoor comfort with outdoor beauty.
Indulge in the sophistication of French doors, which bring classic elegance to any space. Our team's professional French door installation services ensure that these doors serve as a stylistic focal point while maintaining their practical use and enhancing your home's overall charm.
Bi-Fold Door Installation
Bi-fold doors blend interior and exterior spaces, forming a harmonious connection that enhances your home's spatial flow. Our dedicated team meticulously installs these doors, ensuring they operate smoothly and provide an unobstructed view of your outdoor landscape.
Reliability and safety are paramount when it comes to garage doors. Our expert team extends their wide-ranging skills to garage door installation, meticulously fitting these doors to ensure smooth operation while enhancing the security of your vehicles and belongings.
Security Doors Installation
Security doors stand as a steadfast sentinel in commercial properties, providing an uncompromising layer of protection. Our team is proficient in installing these robust doors, augmenting your property's security while upholding its professional appeal.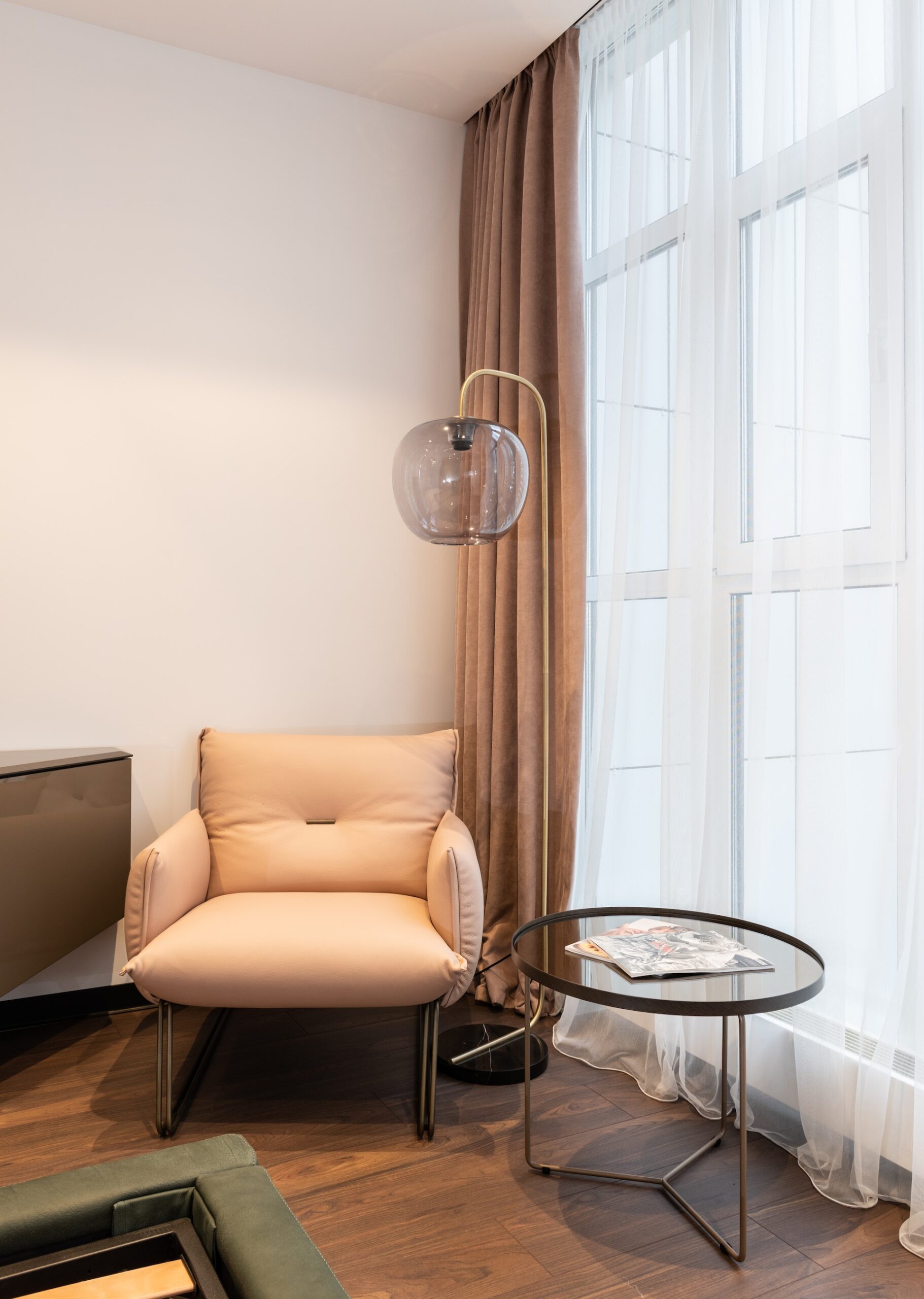 Other Essential Door Services We Offer in Sugar Land
At Window Replacement Sugar Land, our expertise goes beyond just installing them. We understand that every property, whether residential or commercial, has unique requirements. Therefore, we've diversified our offerings to ensure we meet every need of our Sugar Land community. Our commitment to quality and service has solidified our reputation as one of the leading door installation companies in the area.
Premium Door Materials for Your Sugarland Home and Business
When it comes to securing and beautifying your property, the material of your door plays a pivotal role. At Window Replacement Sugar Land, we pride ourselves on offering an array of top-notch door materials to meet every aesthetic and functionality need. Here's a closer look at the high-quality door materials we expertly install for you.
Window Replacement Sugarland
Window Replacement Sugarland is a family-owned door and window company deeply rooted in the heart of Texas. We have a solid foundation built on trust, quality, and a strong understanding of our community's needs. As a locally operated business, we pride ourselves on providing a personal touch to our door replacement and installation services, ensuring each project aligns perfectly with the unique style and comfort needs of homes in Sugar Land.
Over the years, our commitment to our community has allowed us to grow our operations while maintaining the close-knit feel of a family business. We work closely with our customers, treating each project as if it were for our own home. This personalized approach and our unwavering dedication to quality and reliability have made Window Replacement Sugar Land the trusted choice for door services in the greater Sugar Land area.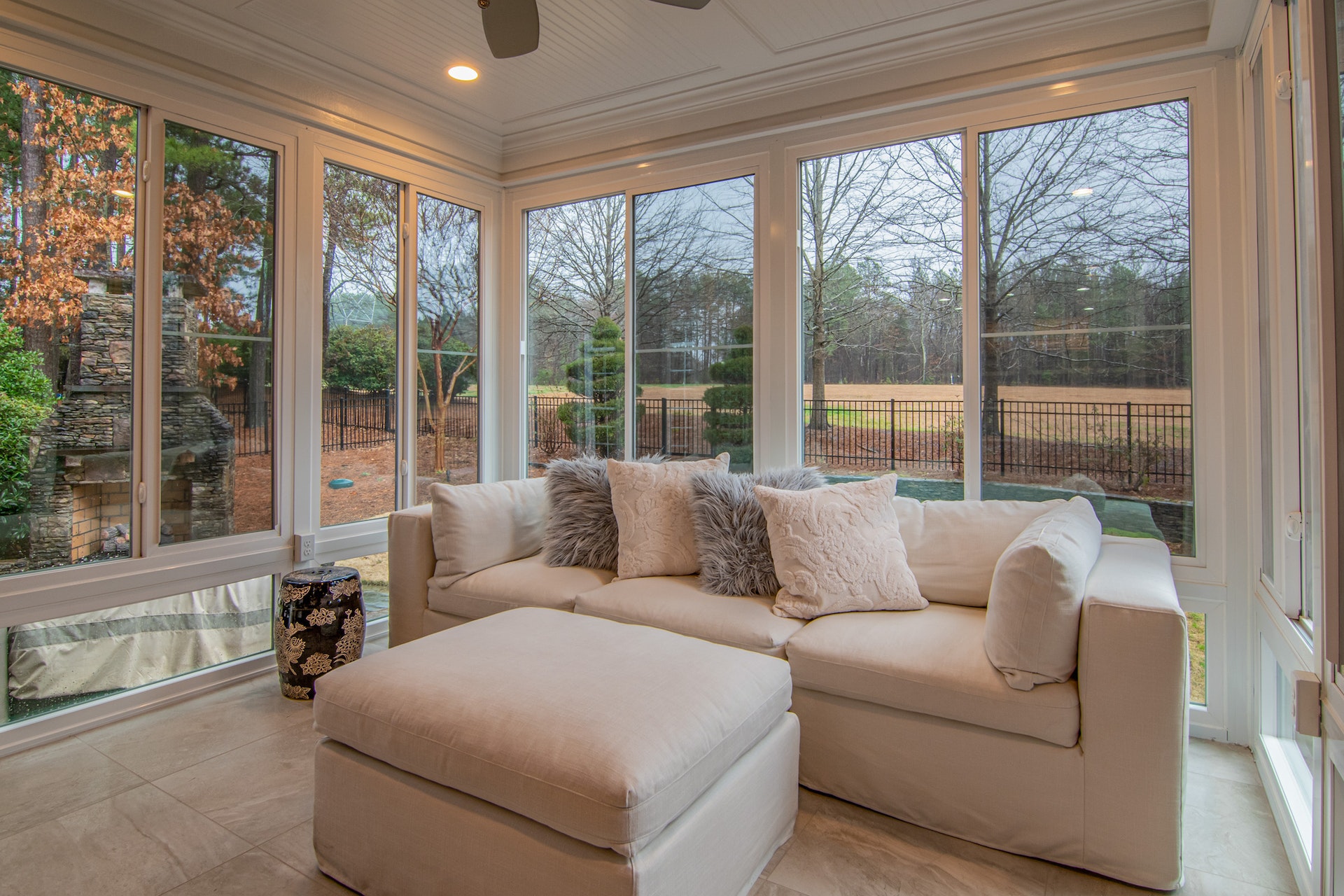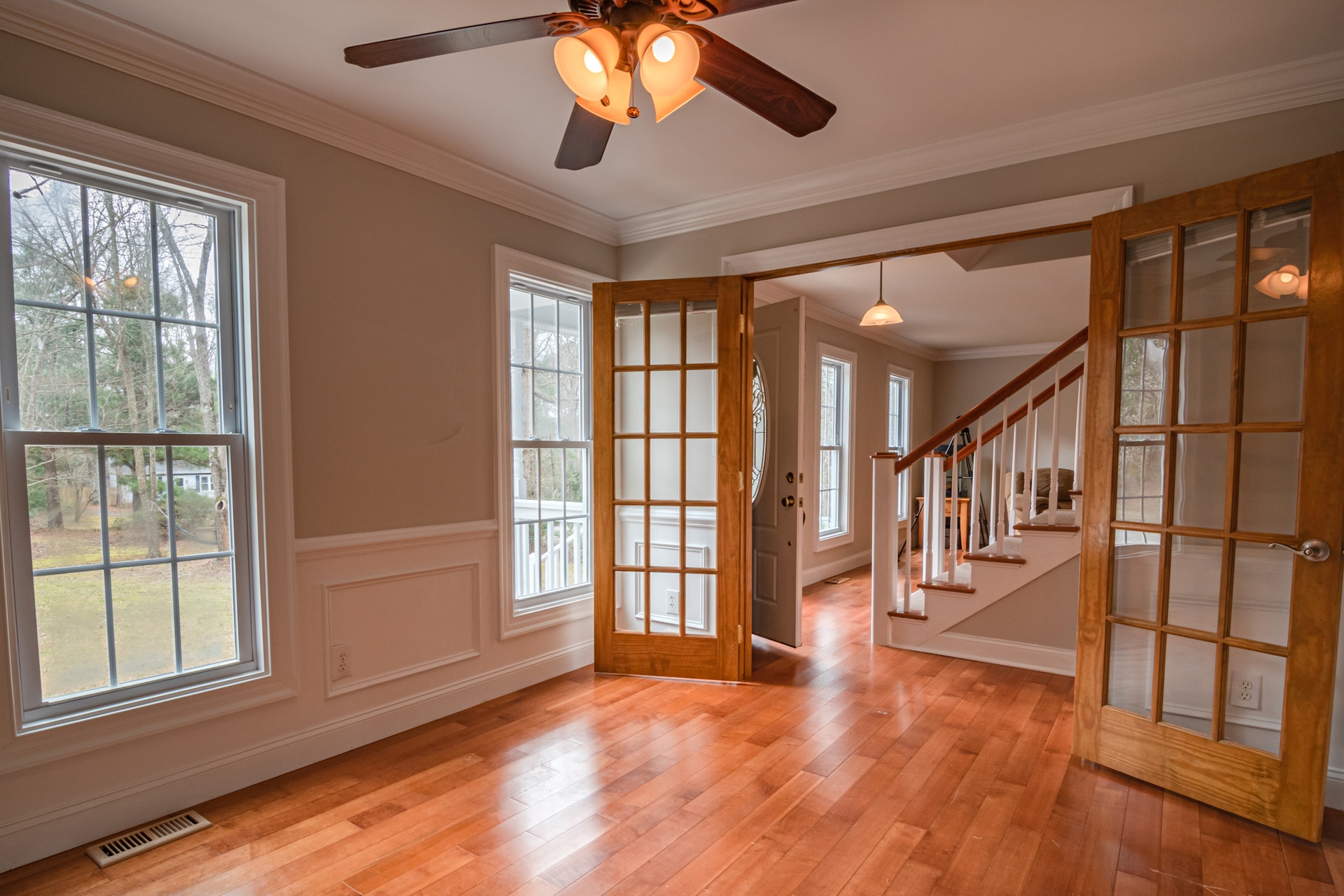 Why Choose Window Replacement Sugarland?
Choosing the expert team at Window Replacement Sugarland for your professional door installation ensures you're partnering with industry-leading professionals. Our team's combined years of experience, in-depth knowledge, and dedication to excellence guarantee a seamless installation process tailored to your specific needs. We take pride in the meticulous workmanship of our installation crew which consistently delivers exceptional results.
What sets us apart is our commitment to customer satisfaction, reflected in the quality of our work and the way we handle every project. We believe in fostering open lines of communication, ensuring your visions and expectations are met.
Proudly Serving the Greater Sugar Land, TX Community
New Territory
Telfair
Riverstone
Sienna Plantation
Greatwood
First Colony
Sugar Creek
Missouri City
Stafford
Richmond
Rosenberg
Pecan Grove
Cinco Ranch
Meadows Place
Benefits of Our Professional Sugar Land Door Installation
There's no substitute for professional craftsmanship when it comes to door installation. With skilled hands, vast industry knowledge, and a keen eye for detail, the professional installation transforms a simple door into an essential home feature. Discover the array of benefits that come with entrusting your door installation to experts in the field.
Enhances Property's Aesthetic Appeal
When it comes to boosting the curb appeal of your property, professionally installed doors play a pivotal role. From elegant front doors to sleek sliding doors, every door we install is a balance of function and aesthetics.
Improved Energy Efficiency
Professional door installation contributes to your property's energy efficiency, particularly for entry doors and patio doors, which can act as a barrier against external elements. They help you save on heating and cooling costs.
Impact doors and security doors offer enhanced safety and security. Our professional installation ensures these doors function optimally, fortifying your home or business against potential intrusions.
Professionally installed doors can significantly increase your property's value. Whether a residential door installation or a commercial project, quality doors are a worthwhile investment.
A professionally installed door or quality replacement doors means less maintenance over time. Whether it's a garage door or a French door, our door installers ensure that your doors are installed to stand the test of time, reducing potential repairs.
Every property is unique, and our team understands this. Whether you need a bi-fold door for your closet or a front door that matches your home's exterior, we provide customized solutions that suit your individual needs.
Superior Sound Insulation
Professionally installed doors provide superior sound insulation. This is especially true for front doors and patio doors, which can significantly reduce noise pollution from the outside, creating a quieter indoor environment.
Professional door installation offers improved weather resistance. Whether storm doors for residential properties or commercial-grade security doors, they protect your property from extreme weather conditions.
Our Diverse Styles of Door Installation in Sugarland, TX: A Comprehensive Guide
Doors are more than just entryways; they shape the character of our homes and influence our spaces in unique ways. From the broad streets of Sugarland, Texas, to the quaint alleys of European towns, diverse door styles have made their mark. In this article, we'll explore the most popular door installation styles, guiding you in selecting the right one for your abode.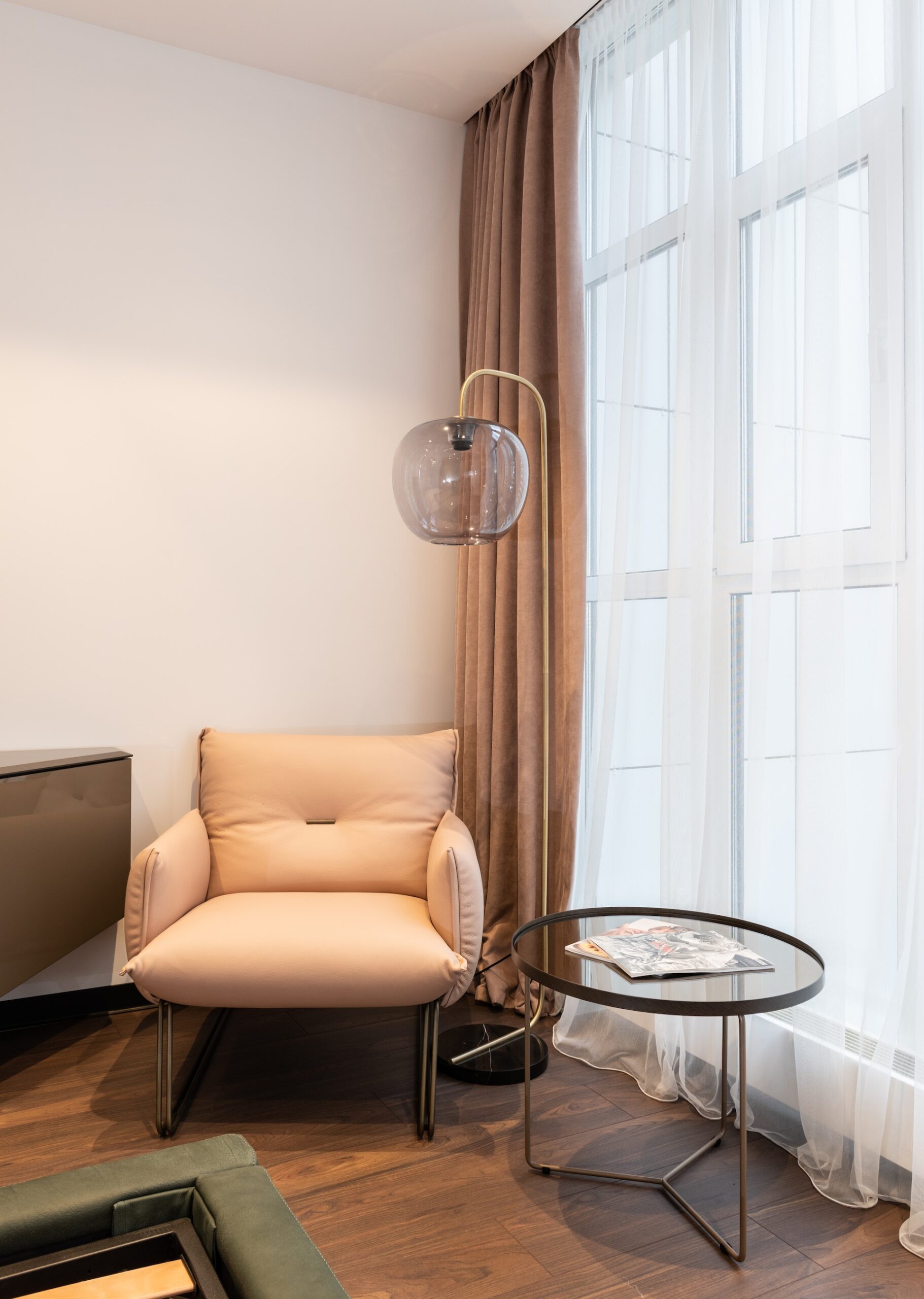 Frequently Asked Questions About Our Door Installation in Sugarland, TX
It was a pure delight to work with Window Replacement Sugarland to install a vibrant new front door at my residence. They exuded professionalism and punctuality, maintaining quality work throughout the process. The front door now beams with an inviting charm and, in addition to upgrading my home's curb appeal, it has markedly optimized energy consumption, validating my investment.
My house has transformed, thanks to the Window Replacement Sugarland team's meticulous installation of a French door. With its stylish design, the door has introduced a refined elegance to my living space. The installation process was executed precisely and in a timely manner, making the whole experience a breeze. Highly recommended in Sugar Land, Texas, and beyond!!
The Window Replacement Sugarland team exceeded my expectations by installing high-grade security doors in my office complex. The doors, robust and secure, offer an effective line of defense. The team's excellent service, professional approach, and unrivaled expertise were commendable, making it an easy recommendation for anyone needing their services. Their service is highly commendable.
I entrusted the Window Replacement Sugarland team to install bi-fold doors and replace windows in my dining establishment, and I'm absolutely thrilled with their work. The doors, with their sleek design, have significantly elevated the overall ambiance of my restaurant. The team demonstrated top-tier professionalism and craftsmanship, making my vision a reality.
Ready to enhance your property with professionally installed doors? Our team is ready to help. We offer a seamless door installation experience in Sugar Land, TX, and the surrounding areas.
Contact us today for a free estimate and schedule your installation. We look forward to bringing your vision to life!